"There is only one subject-matter for education, and that is Life in all its manifestations" - Alfred North Whitehead (1916)
We live in a world with a globalising culture that does not value life in its many dimensions: the environment, the health and vitality of its children and young people, or the wellbeing of socio-cultural life in general.
Since the publication of La Mettrie's 'L'Homme Machine' (Man, the Machine) in 1748, mechanistic metaphors of human and nature have dominated science and philosophy. In just a few years, public warnings about the increasing likelihood of severe effects of climate crisis have become much more insistent.
While it is hard to imagine the environmental impact of the current sea level rise predictions, the social, cultural and especially psychological impacts will be far greater. We have altered the biosphere to the extent that our planetary homeland may in the foreseeable future become inhospitable for human habitation. How can children and young people be expected to contend with catastrophic futures?
If a more caring, life-enhancing consciousness could assist the restoration of our fragile planetary ecosystem how might educators achieve this?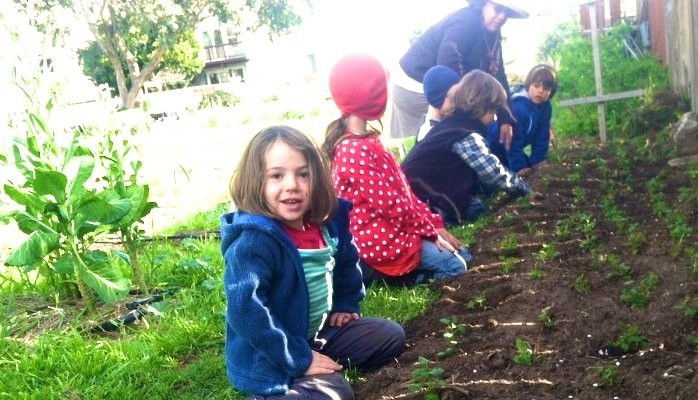 In Chapter 9 of 'Postformal Education: A Philosophy for Complex Future', I introduce readers to the most life-supporting educational approaches today, followed by examples from my teaching experience and that of other alive and vital educators. I finish with some personal reflections on the importance of pedagogical life – a core value in my postformal education philosophy.
This chapter explores the creative use of the imagination in education as a way of enlivening thinking and breaking with outdated models from the past. I introduce several contemporary educational approaches that facilitate the enlivening of education.
The first to be explored is "imaginative education" such as that developed by Canadian educator Kieran Egan, and Bernie Neville and Thomas Nielsen from Australia, to name a few.
Secondly, ecological, environmental and sustainability education are all playing an important role in developing in young people what David Jardine calls "ecological imagination".
Thirdly, futures studies and foresight education, with their links to sustainability and citizenship education, play a vital role in education. They help develop a sense of responsibility for long-term futures of life on our planet, the survival of our companion species and life itself. Futures studies education involves imagining possible, alternative and desirable futures. Philosopher of education Gert Biesta (2014) puts it this way:
Philosophy of education must always make place for that which cannot be foreseen as a possibility, that which transcends the realm of the possible.
In addition to cultivating the child's imagination, we can encourage life-enhancing values in education and affirm and increase vitality and wellbeing through promoting pedagogical life in simple practical ways, such as gardening (as shown in the photo above).
All of these theories and practices are introduced and discussed in Chapter 9 of 'Postformal Education: A Philosophy for Complex Futures' published by Springer in August 2016.